Michael Ballack advises Bastian Schweinsteiger not to wait for another couple of years for his farewell in national colours and to say goodbye to his Germany career right away for his own sake.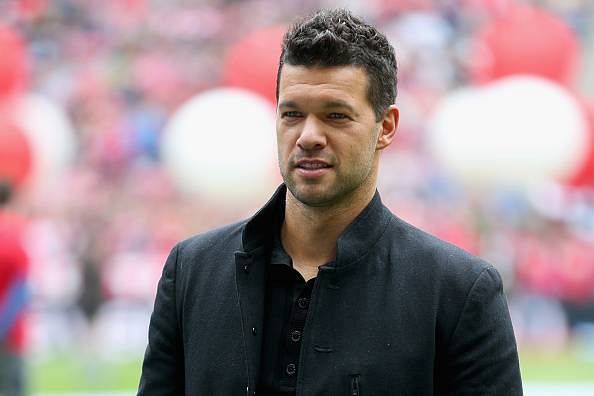 Ballack reckons the body of the playmaker has gone through a lot in the recent times and maybe now it can't cope with the amount of Football he has been playing for the last decade or so.
Schweinsteiger has to diminish the stress on his body and for that, leaving international Football is a good option for him especially now with Germany missing out on Euro within two years' of the World Cup triumphant and he himself being one of the major disappointments in that. Taking such a step would also help him play the game at the club level for a longer period.
According to Ballack, Schweinsteiger would not want a situation where he finds out that his usefulness in the squad is getting questioned by his teammates themselves. It would be pretty undeserving for a personality like him. He should instead take a proud exit and it can happen if he opts for it at the present moment. If he remains in the set up, it is going to be no good for him.