Although the success percentage continues to drop with each passing day, West Ham United are still clinging onto a very slight hope that they can still convince English Premier League giants Manchester United to let go of their English midfielder, Jesse Lingard this summer.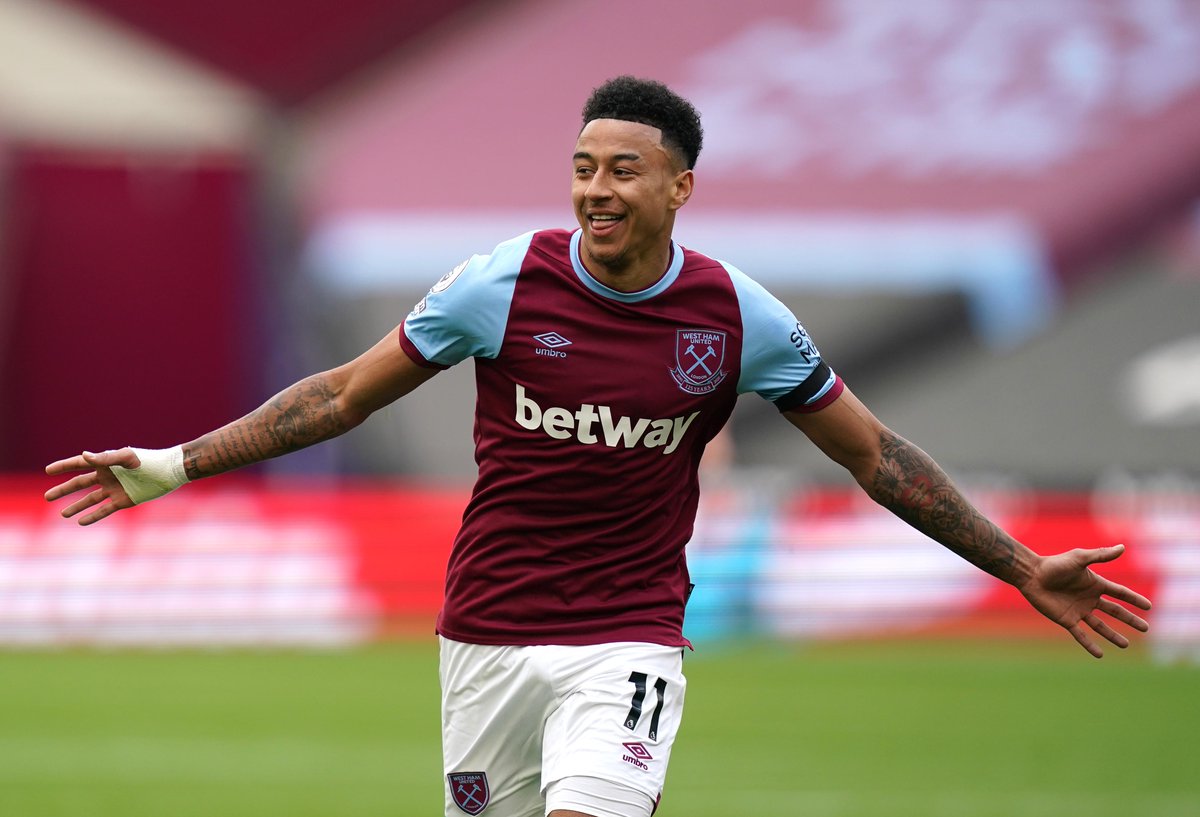 Lingard was a fringe player at United two seasons ago and there were talks about his career at Old Trafford hitting a snag. However, after having a gentleman conversation with United manager Olé Gunnar Solskjær, an agreement was established for him to sign for West Ham on a season-long loan before the start of last season.
Lingard joined West Ham and he was a different player for the Hammers as he continued to impress at the new London Stadium with goals and assists. The United academy graduate was the best player for West Ham last season and also made it to the power rankings of some of the best players in the league within the period he played for the Hammers. He was a pivotal player for the club as he played a part in helping them to almost secure a Champions League spot.
His fine form saw him earn a lot of praise from everyone at West Ham, including manager David Moyes and pundits as well. He was also rewarded with a call-up to the England national team by head coach Gareth Southgate and even though he was not able to make the final squad for the Euros, his contributions to the success of West Ham last season can't be forgotten so soon.
Moyes has asked the West Ham board to try and convince United to sell the player but while United want around £30 million for their midfielder, West Ham are reluctant to pay that amount. Solskjær says he sees Lingard playing a part in United's season and he may not join West Ham this summer.