Russia, hosts of the 2018 World Cup, are reportedly deploying a special force that would be mandated to fight off gangs of Ultras widely believed would kill Brits when the tournaments begins.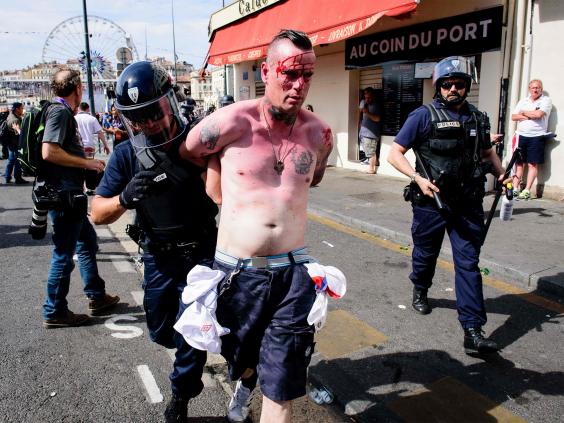 The specially trained riot cops are an army hard as nails, with the capability to manage even extremely difficult situations that might ensue when they host the rest of the world.
Russian Ultras wrecked havoc during the Euro 2016 hosted in France, launching deadly attacks against fans of oppositions. The fighting was one of the lows of the tournament. Gangs of hooligans were in many parts in Marseille where they left Brits in fear. The streets were often littered with broken glass and washed with blood.
The world cup is not receiving as much publicity from FIFA, according to the hosts. In addition, many are dismayed with several plans that have derailed or delayed. However, the country is not taking chances as they are set to deploy the camouflaged and well-stocked army riot officers if hooliganism threatens its face on their home soil.
The riot cops are poised to be available for pre-match and post-match stand-offs between opposing sides. Aside ground forces, air support would be available in the plot to rid hooliganism. The Marseille brawl reached new heights in football fight between fans and Russia wants to leave no stone unturned.
The Russian Ultras have reportedly threatened English fans that they would lose their lives if they come for the tournament even as British hoolies that promised to retaliate pound for pound. There were reports earlier in the year of Russian Ultras idolising the London side Millwall. However, the Russian government has denied all allegations of planning hits, rather it claims that all efforts are geared towards a hitch-free tournament.