A defeat at the hands of Sweden in the World Cup qualifying playoff has put Italy into dire straits. They will now be in a must situation when they step onto the pitch to play the home leg of the tie.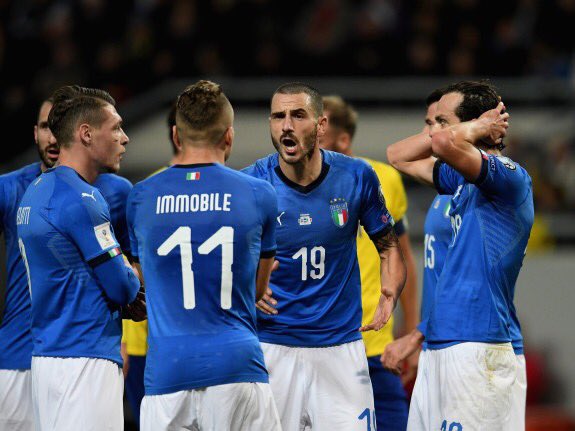 If they fail to win, that will mean they will not be featuring in the main draw of the World Cup after a period of six decades. The last and only time it had happened in the history of Italian Football was back in 1958.

It would be really embarrassing for Italian Football if the team misses out on the main draw of World Cup 2018 because they have been one of the powerhouses of the game and that gets testified by the fact that they have been crowned World Champions four times thus far.
Gian Piero Ventura, the man in charge of the Italian team, is however pretty hopeful that the team will come good playing in front of the home crowd and will end up making it to the main draw.
"We were definitely not as good tonight as we would have liked to, but we have got one more game." Ventura said.
"I think this game was more about physical appearance of the players than their skill and it would have been a different story if we had managed to take a lead." Ventura added.
Italy actually should never have been in the playoff situation considering where they stood in the standings of their group with two games in hands. They had an opportunity to finish first in the group and advance to the World Cup directly.
But their performance in the last two games was completely below par as they not only suffered a huge defeat playing away versus Spain, but couldn't secure full points even versus Macedonia, a game which they played at home.